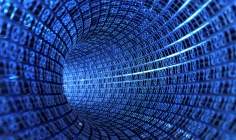 With the rise in Big Data, insurance policies are likely to be individually tailored in future as insurers promote products based on their knowledge of interests or geo-location, according to analysis by Timetric's Insurance Intelligence Center (IIC).
A new IIC report, The Rise of Big Data in Insurance explains that the health sector is where big data's impact is most evident, with wearable technology increasingly used by large insurers, which offer cheaper premiums, reward schemes and health benefits in exchange for personal data.
The report explains that while wearables are designed to monitor fitness and promote healthy lifestyles, the next step is in preventive care, where insurance becomes more of a service.
Currently there are many private healthcare companies which, generally via an app, offer around-the-clock access to doctors.
"The more access to consumer data insurers are permitted, the deeper this can develop –from body sensors, exterior monitors, and workout machines, tomonitoring lifestyle through social media posts," says the IIC report.
InsurTech consultant and expert, Jean-Stephane Gourevitch, says big data has transformed the industry. He says: "Collecting data is not new per-say, but it is the way it can be collected, the level of information that can be extracted and the way the data can be analysed."
Tony Boobier author of Analytics for Insurance – The Real Business of Big Data echoes these thoughts: "Data is valuable, but it is nothing without the right analytics. I think we are close to a tipping point in respect of the data and analytics agenda, when this advanced use of information becomes the norm."
Monetisation
According to the IIC report, the struggle for insurers and InsurTech companies is in understanding how to monetise the vast amounts of data to which they currently have access.
The report says Vitality stands out among the large companies for its use of personal data for health policies, which include discounted wearables and rewards for wearers reaching 10,000 steps, and other fitness-based achievements.
The motor equivalent is Aviva Drive, which uses gamification to attract customers. It is a free app which monitors driving over a minimum of 200 miles and gives an individual driving score out of 10, based on 10 factors including braking, cornering and acceleration.