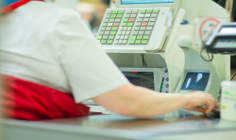 Tesco Bank has decided to withdraw from the life insurance market to focus on its "areas of core strength".
The bank is due to exit the life market on 22 February 2017. No other insurance products are affected by the decision and Tesco Bank will continue to offer motor, home, pet and travel insurance to the market.
A Tesco Bank spokesperson told Life Insurance International the decision had resulted from a review of its life insurance products. Tesco Bank Life insurance is underwritten and administered by Aviva Life and Pensions.
The spokesperson said: "This change will not affect existing customers' policies, which will continue to be underwritten and administered by our current underwriters Aviva Life & Pensions UK Limited. Customers won't need to take any action in light of these changes, and we will be writing to all affected customers with more information."
Tesco Bank's spokeperson added: "We understand that customers may be concerned about how this change affects them. We would like to reassure existing customers that their policy details will remain unaffected and they will continue to receive the same level of cover and service from their underwriter Aviva as they have done up until now."
For all the latest insight, news and data on the global life and health insurance and reinsurance markets, visit www.lifeinsuranceinternational.com