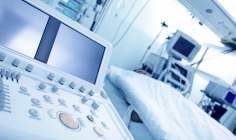 Even though macroeconomic conditions and the overall insurance industry environment remain challenging, Swiss Re believes that technological advances will create new and valuable efficiencies.
Swiss Re said new technologies, such as cognitive and cloud computing as well as big data, will simplify and accelerate the industry's underwriting process and reduce the price of insurance protection overall.
The reinsurer said this development will allow insurers to tap into the vast insurance protection gap and build up new revenue streams. The biggest sources of value creation will be in reducing costs and creating completely new services.
Main catalysts
According to Swiss Re, the main catalysts for change include: mobile-first preference from the end consumer (e-distribution), increasingly dynamic and regular consumer interaction with computers (digital advisers), an exponential increase of data on people and objects (e.g. Internet of Things, telematics), the common and secure use of distributed data (blockchain technology), and the ability to recognise patterns in large and unstructured data (artificial intelligence). These technologies are expected to shift risk pools and create new opportunities.
Swiss Re said it is running numerous use cases and is building up research and development units utilising complex digital analytics in order to offer actionable research and transformational opportunities.
Swiss Re tech investments
Its initial technology investments include stakes in wearable physiology monitoring company Biovotion Ltd and personal data start-up Digi.me.
Swiss Re is also active in the insurtech ecosystem and has launched its own accelerator programme in Bangalore, India.
Christian Mumenthaler, Swiss Re's group CEO said: "It's a special year this year, as it's the 60th anniversary of Les Rendez-vous de septembre. The industry has experienced many changes in this time. It is our goal to partner with our clients to help them tackle new markets and emerging risks also in the future. Being at the centre of the technological transformation that is unfolding is a key part of the strategic framework we launched last December."