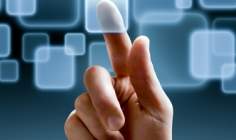 Swiss Life has deployed IT services provider Comarch's group life insurance solution in Luxembourg to boost its business competitiveness and profitable growth.
The solutions, which include Comarch Life Insurance & Comarch Insurance Client Essentials, cover all life and pension insurance processes end-to-end, including new business processes, contracts and claims management, as well as management of their clients and insureds.
They feature a self-service online portal for all group life insurance participants who can manage their coverage and investments without the need of contacting the insurer's customer centre.
Swiss Life Luxembourg's head of corporate clients business, Theo Iaponas, said: "We needed a solution that brings us closer to our clients in an efficient manner.
"It's essential that it is easy for our clients to manage their contracts, and that their employees can stay up-to-date on their policies and manage their investment on their own."