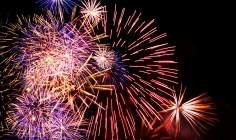 Sun Life of Canada (Philippines) has won the best customer experience award for insurance at the Timetric 2015 Customer Experience in Financial Services Asia (#CXFSAsia) Awards.
The awards recognise those institutions that bring excellence in their customer experience propositions going into product development, service quality, and process efficiency.
Sun Life of Canada (Philippines) won the customer experience award because it has incorporated effective metrics for customer satisfaction; CSAT, NPS and global engagement surveys to ensure that service levels are always in line with their CX goals and identify problem areas for immediate action.
Given that the insurance industry has, historically, less customer touchpoints compared to other financial products, Sun Life also focused on improving operations to ensure that customers have a seamless transaction with the company.
Ruben Kempeneer, Asia regional director for Timetric said the #CXFSAsia awards are the only one of their kind that focus on initiatives in customer experience within Asia's competitive financial services sector.
Kempeneer said: "The awards recognise those that have stood out as trailblazers in their respective markets or region and are raising their customer experience standards in the areas of business strategy, service delivery, customer channels, technology, and overall organisational culture."
Commenting on the award, Sun Life chief operations officer Karen Casas said: "We are truly grateful for this honour, which affirms that our efforts to maintain a strong customer service culture in Sun Life are in the right direction. This further inspires us to continue providing our clients with an experience representative of our brand's promise of warmth and commitment."