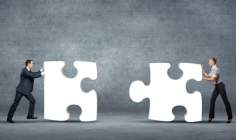 Sun Life Financial has agreed to increase its equity ownership in PVI Sun Life – a joint venture in Vietnam between PVI Holdings and Sun Life Financial – from 49% to 75%.
The transaction is subject to regulatory approvals in Vietnam and Canada and is expected to close in Q1 2016. The terms of the transaction were not disclosed.
Sun Life Financial will increase its stake in PVI Sun Life by acquiring from PVI an additional 26% of the charter capital of the company.
Kevin Strain, president of Sun Life Financial Asia, said: "As we increase our ownership in PVI Sun Life, we look forward to further sharing Sun Life's enterprise and regional Asian expertise and capabilities with the company. We view this investment as a confirmation of our long-term commitment to PVI and to Vietnam."
Vietnam has been one of the fastest growing economies in Asia in recent years and the life insurance and pensions industry is expected to continue experiencing strong growth.
Since its launch in 2013, PVI Sun Life has established itself as the sixth largest life insurance provider.