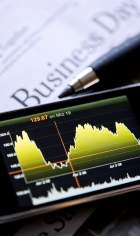 Sun Life Financial has adopted the Aon PathWise variable annuity risk management technology platform in order to boost its operational performance.
The product was developed by the PathWise Solutions Group (PSG) of Aon Benfield Securities in Toronto, and supports new product development, financial and regulatory reporting, and enterprise risk management activities.
Mike Schofield, VP, actuarial and risk management at Sun Life Financial, said: prior to implementing the PathWise platform for variable annuities, the provider relied on multiple systems to support its financial reporting processes.
Schofield said: "Using PathWise, we have been able to consolidate these components into a single controlled system, resulting in huge gains in speed and efficiency. Processes that used to take many hours can now be completed in a matter of minutes, which has helped increased the depth and breadth of analysis used within our financial reporting, risk management processes, and new product development."
Aon Benfield Securities is the investment banking division of global reinsurance intermediary and capital advisor Aon Benfield, a wholly-owned subsidiary of Aon.