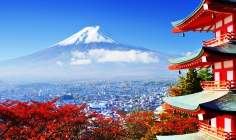 Japan's Sumitomo Life has received all the necessary regulatory approvals to acquire US-based Symetra Financial Corporation.
Subject to customary closing conditions, the merger is intended to become effective on 1 February 2016.
When the merger agreement becomes effective, each outstanding share of Symetra common stock will be converted into the right to receive $32 in cash, without interest, and less any applicable withholding taxes.
As of 31 March 2015, Sumitomo Life had $229bn in assets, approximately 6.8m customers and 42,000 employees.
Symetra Financial Organisation provides life insurance, employee benefits and annuities through a national network of benefit consultants, financial institutions and independent agents and advisers.