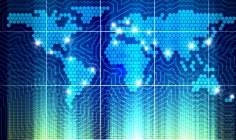 A senior figure at UK life insurance price comparison website, comparecover.com, has forecast strong growth for life insurance aggregators with the impact of the UK's Retail Distribution Review (RDR ) and falling adviser numbers.
Mike Preston, business development director at comparecover.com, told Life Insurance International (LII) that aggregators have experienced significant growth over the last 5 years.
He said: "We would expect this to continue as customers become used to working on-line and with aggregators. Volumes from traditional insurers have seen a decline over the same period and with RDR and falling adviser numbers we would not expect this to change."
Lessons for traditional players
Asked what life insurance website aggregators can teach traditional life and protection insurance players? Preston said: "If presented effectively and simply, customers will purchase straightforward products for straightforward needs on-line and with confidence. Don't complicate it – make it accessible."
Preston's point about simplicity chimes with insight from Andre Hesselink, Founder and CEO of Singapore-headquartered GoBear, an insurance and credit card comparsion and meta-search platform.
GoBear in Singapore
Speaking to LII in June 2016, Hesselink said: "We make things simple and easy to understand and turn industry jargon into understandable language.
"We just compare and don't sell anything. There are many aggregators who compare and push certain products that are driven by commission."
He explained that GoBear's model is straight-forward and is based on a click-priced model.
"Once people have selected a product, they can either choose an insurer via google, an agent or broker. Any of those suppliers will pay us a click fee whether a product is sold or not," said Hesselink.
In July 2015, GoBear expanded its comparison site to include health insurance.
Speaking in July 2015, Hesselink said: "Today's insurance buyers are mobile-first, multi-screen and social media savvy. To reach them, insurance companies will need to employ an increasing emphasis on simplicity in search."
Looking ahead, Hesselink told LII: "More competition is definitely coming, but not everyone is using the same model. I think most are an aggregator or e-broker and that is what sets us apart as we are completely unbiased and not driven by commission.
"If you look at western markets, commission on insurance products is under pressure. We are very well [prepared] for that future."
Comparecover.com's business model
Recently launched Comparecover.com offers a commission sharing, no fee model, which also supports selected local charities by a donation for every policy purchased. comparecover.com has been designed by Investment Discounts Online.
comparecover.com receives a commission payment from the insurance provider for each policy sold through the site, but says it is committed to helping the customer find the best policy at the best price.
It stated that getting quotes is completely free.
Providers share the commission comparecover.com receives with the customer. According to comparecover.com, this reduces the price of the policy and means that comparecover.com can offer lower prices than buying directly from a bank or insurer.
If customers receive a lower quotation for a policy elsewhere, comparecover.com will try to match it. The quotation must be for the exact same product from the same provider.