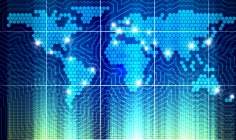 Startupbootcamp InsurTech has announced the top 23 globally diverse start-ups chosen to participate in its selection days on 29 and 30 November.
Of the 23 start-ups Startupbootcamp InsurTech has invited to selection days, many are using emerging technology to strengthen the value chain and improve customer experience.
For example, Aerobotics, a start-up from South Africa, is using drone technology in the agricultural, logistical, and mining industries to acquire better data analysis using AI algorithms, and to help farmers farm more efficiently and to allow insurers to price and assess damage more effectively.
Other selected start-ups include TikkR, a start-up from Sweden, which provides short-duration and on-demand insurance protection to insure specific moments.
Sharenjoy from Spain uses artificial intelligence to offer collaborative micro insurance for people attending entertainment events.
Meanwhile, Thinqbot from India uses IoT/parametric to offer plug and play infrastructure to convert any home into a smart home, and many others.
Sabine VanderLinden, managing director of Startupbootcamp InsurTech, said this year has seen a dramatic increase in the number of mature InsurTech start-ups, especially those utilising emerging technology to change the way insurers work.
The 23 start-ups chosen to participate in Startupbootcamp InsurTech's selection days include:
United Kingdom:
UK: Blockwise; Insure a Thing; TrackActive; TradeCrediTech; Port; and Protektr
Europe:
Spain: Bdeo; Sharenjoy; and Wenalyze
Ireland: Hublio
France: MEDVIR
Germany: Reportix
Luxembourg: Ensurly
Slovak Republic: LimeWoood
Sweden: TikkR; LifeSymb; and InsureMyTrans
Italy: Axieme
Rest of world:
South Africa: Aerobotics; Emerge Analytics; and Nuvalaw
India: Thinqbot
US: Adapt Read
Commenting on the 23 start-ups, VanderLinden said: "We've talked to hundreds of talented entrepreneurs, and while it was a very difficult process narrowing this down to the top 23 for Selection Days, we believe that we have identified 23 great businesses with the eagerness to find solutions to solve life problems or that insurance customers so desperately desire.
"It is an exciting space to be in, and we look forward to coaching and evaluating these 23 start-ups at Selection Days and finding the 10 that best fit our program."
After the Selection Days, on 30 November, Startupbootcamp InsurTech will then choose the ten start-ups that will enter its cohort beginning in January 2017.
During the two-day Selection Days event, start-ups meet with corporate partners, mentors, and investors and participate in a rigorous evaluation schedule that helps each venture improve their messaging, find interested parties, and propel them into the actual accelerator programme.
Launched in 2015, Startupbootcamp InsurTech is a global accelerator based in London that focuses on disruptive and collaborative insurance innovation.
The selection days come at a time when Startupbootcamp InsurTech cited a report from CB Insights, stating that InsurTech investment has topped €1.3bn invested across 126 deals between Q1 and Q3 2016, with 82% of this InsurTech deal activity going to start-ups based in the US, Germany, India, the UK, and France.
Corporate insurers are developing investment branches that handle the InsurTech start-up deals, with insurers making strategic investments into start-ups that directly affect the value chain.
This year has also seen more investment into non-health related InsurTech start-ups, which take 67% of the total, while deals in health insurance-related start-ups have received just 33%.