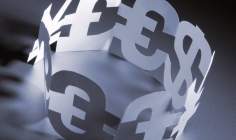 New York start-up health insurer, Oscar, has reportedly received a $400m investment from Fidelity Investments.
Forbes reported that the deal values Oscar at $2.7 bn, according to sources in the know.
Google Capital, General Catalyst, Founders Fund, Lakestar, Khosla Ventures, and Thrive Capital are also reportedly participated in the funding round.
Founded in 2012, Oscar was created for consumers after the Affordable Care Act in the US. Oscar insures people who do not get insurance from their job or through Medicaid and Medicare.
It currently offers plans in parts of New York, New Jersey, California, and Texas and is continuing to expand. With 125,000 members in four states across the US, Oscar says it is the first insurer to give members free tele-visits, and the first "viral" health insurer, with a third of new members referred by friends.