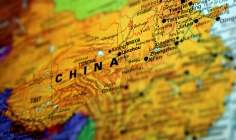 China's insurers are unlikely to significantly change their asset allocations – despite a recent relaxation of regulatory limits on equity investments – according to Standard & Poor's.
S&P explained that the CIRC has joined other government agencies in making unprecedented moves and interventions to stem the sharp decline in the country's stock market.
On July 8, 2015, CIRC raised its limit for insurance companies to invest in stocks to 40% of their total assets, from 30% previously.
The additional 10% is limited to blue-chip stocks only. In return for raising the limit, CIRC requires insurance companies to enhance
their risk control over equity investments and conduct regular stress tests to monitor their solvency levels.
Standard & Poor's credit analyst Eunice Tan, said S&P believes the China Insurance Regulatory Commission's (CIRC) additional requirements in terms of enhanced risk controls ons on equity investments and the need to conduct regular stress tests) may deter any major shifts toward equity.
C-ROSS impact
S&P said it had assumed a gradual relaxation of limits on investments as the Chinese insurance sector moves toward full implementation of a risk-based regulatory regime, the China Risk-Oriented Solvency System (C-ROSS).
C-ROSS uses risk factors to control insurers' overall risk exposure. C-ROSS emphasizes risk management control, transparency and oversight, in addition to quantitative risk assessment.
Tan said: "Although we believe the market turmoil has weakened some of the insurers' balance sheets, the impact on the credit profiles of our rated Chinese insurance companies remains manageable, given their adequate enterprise risk management and market risk control."
She added that if Chinese insurers raise their allocation toward equity investments, it will expose the Chinese insurers to higher market risk.
"It would also heighten their sensitivity toward financial market volatility and pressurize their financial risk profiles," said Tan.
The May issue of Life Insurance International (LII 307) focused on the trends and outlook for the Chinese life market. This highlighted how the sector is beginning to open up and become more innovative, and together with rising disposable incomes and increased awareness of insurance products, this should boost growth in the market.
For example, the article notes that data from Timetric;s Insurance Intelligence Center saysthe gross written premium in the Chinese life segment is expected to rise from CNY1trn ($161.2m) in 2013 to CNY 1.4trn in 2017.