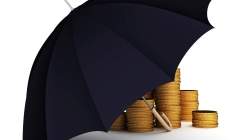 The charity-led Seven Families project has launched a financial vulnerability test for the public to highlight the potential need for income protection.
The online quiz provides a 'finvincible'(financially invincible) outcome and recommends appropriate action on whether people need to review their situation, speak to their employer about benefits or are generally ok already.
Designed to be shared across social media, the fun test is set in a circus and takes people
through 17 quick-fire questions, to give an overview of their lifestyle and financial security and whether they are walking on a high wire without a safety net.
The multiple choice questions cover who the key earner in the household is, dependents, social behaviour such as smoking and drinking, as well as whether people have debt and savings.
Michael Aldridge, innovation director at mortgage and life insurance advisory firm London & Country, said: "Being 'finvincible' is a fun and interactive way of getting a very serious message across. Injecting an element of humour and game play will help engage those that might otherwise simply bury their head in the sand and avoid the subject altogether."
The Seven Families project, in partnership with Disability Rights UK and the Income Protection Task Force, provides a tax-free income for one year to Seven Families across the UK who have lost an income through ill health or an accident.
The campaign also provides the families with access to advice from a range of volunteering financial advisers to help with basic finances and budgeting, alongside the opportunity to benefit from independent living, rehabilitation and emotional support services.
Supporting life insurance players for the Seven Families campaign include:
– Aegon, AIG, Aviva, British Friendly, Canada Life, Cardif Pinnacle, Ellipse, Exeter Friendly,
– Fineos, Friends Life, Hannover Re UK Life, Legal & General, LV=, Royal London
– Pacific LifeRe, Vitality, RGA, Scor, Scottish Widows, Unum, Zurich.