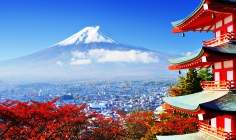 SCOR Global Life SE has been granted approval by the Financial Services Agency of Japan (FSA) to open a branch office in Tokyo as of 4 April 2017.
The new branch, SCOR Global Life SE Japan Branch, will allow SCOR to conduct life and health reinsurance business in Japan.
SCOR has had a presence in Japan since 1983 when SCOR set up Japan Liaison Office.
The establishment of this branch office in Japan is part of the group's "Vision in Action" strategic plan to expand and deepen its franchise.
The new Japanese branch will focus on delivering innovative products, underwriting, claims and risk solutions to the life and health market (First and Third Sector product lines in Japan) and will leverage on SCOR's expertise, particularly in long-term care, critical illness, other health products and distribution solutions.
Paolo De Martin, CEO of SCOR Global Life, said: "We welcome the approval granted by the Financial Services Agency of Japan to open a SCOR Global Life branch office in Tokyo. The opening of the branch will enable us to deliver new and innovative solutions to support our customers in the Japanese life market."
For all the latest insight, news and data on the global life and health insurance and reinsurance markets, visit www.lifeinsuranceinternational.com