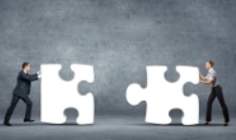 Now Health International / Best Doctors Insurance Group (NHI-BDI) has partnered with life and health reinsurer RGA.
The partnership means RGA will gradually replace NHI-BDI's existing reinsurance panel.
NHI-BDI said the development will create substantial operational and economic synergies and enable NHI-BDI to deliver a whole new level of service excellence to its distributors and customers over time.
The transition to this new platform began in January and will be fully deployed group-wide over the course of 2016.
Existing local insurance arrangements will be transitioned so there will be no impact for customers, other than in the Middle East where Now Health International has also recently formed a new partnership with Royal & Sun Alliance (RSA) across the region.
Martin Garcia, CEO of Now Health International/Best Doctors Insurance, said: "The seamless delivery of comprehensive, flexible and portable health insurance solutions is what we do best and we're excited about the prospect of bringing our newly enlarged worldwide operations closer together with the support of such a strong, experienced and committed reinsurance partner."
Alan Watts, RGA Reinsurance Company's Global Head of Health Solutions commented: "As one of the world's largest life and health reinsurers, RGA prides itself on delivering innovative and practical solutions for our clients.
"We're very pleased with this new global partnership with the Now Health International/Best Doctors Insurance Group and look forward to supporting their ambitious plans for future growth."
Now Health International is a major provider of international private medical insurance (IPMI) solutions for global expatriates, high-net-worth individuals and companies.
Now Health has opened offices in the UK, UAE, China, Hong Kong, Singapore and Indonesia so far.
In July 2015, Now Health acquired Best Doctors Insurance, a Bermuda/Miami based major medical insurance provider with distribution throughout Central and Latin America, the Caribbean and Canada.