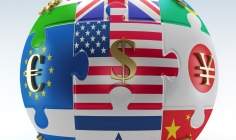 Greig Woodring, the CEO of life reinsurer RGA, has reportedly said life and health reinsurance markets worldwide are going through many changes, including relentless consolidation and regulatory developments.
Woodring was quoted saying that the changes will be to RGA's benefit as the only US-based publicly traded player in the market.
He reportedly said changes are evident in many areas of RGA's markets. For example, it is said Woodring noted living benefits are part of the business that is really growing, and alternative distribution is evident as markets are replacing their aging agent distribution with digital and other alternatives, while turning to RGA for expertise in data and data analytics.
Medical advances
The CEO was quoted as saying: "Every week there's a new medical advance and they're coming faster. It's more of an open book and less of a black box."
RGA president Anna Manning was reported as saying that RGA is also at a competitive advantage because it is not constrained by the European Union's Solvency II regulatory regime.
She reportedly noted while RGA is itself free of Solvency II regulatory constraints, European insurers are coming to it for solutions.
It is said Woodring and Manning both emphasised the dominant mortality business in RGA's portfolio, but both also see longevity as a strong second business in part due to its contribution of flexibility and diversification.
Good opportunities
With global expansion over the past few years, Manning reportedly said RGA is seeing good opportunities in markets such as Korea and Japan, as well as North America, the UK and emerging markets in other regions.
She added growth in Europe, the Middle East and Africa is highlighted by the influence of Solvency II in insurers' capital adequacy needs.
Woodring was reported as saying RGA does not feel the need to resort to mergers and acquisitions to grow.