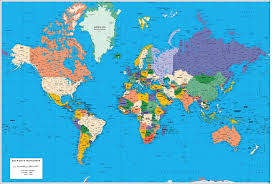 Senior industry figures expect M&A activity in the reinsurance market to continue because there is a perception that players "need to be a certain scale".
This was the consensus of a speaker panel at the International Cooperative and Mutual Insurance Federation's (ICMIF) 23rd Meeting of Reinsurance Officials Meeting (MORO) in London, which Life Insurance International recently attended.
Catherine Thomas, senior director, analytics, at A.M. Best (UK) said: "The reality of M&A activity [in the reinsurance market] is that you need a certain scale to be relevant to clients. Also, there is the need for diversification of products, particularly in a difficult market environment."
"New reality"
Andrew Newman, co-president and global head of casualty at Willis Re (UK), said the reinsurance market is currently in a consolidation phase and he expects M&A activity to continue. He explained this is because in the "new reality" reinsurers need scale.
Charlie Goldie, CEO of PartnerRe Global (Switzerland), told the audience there are currently too many players bidding for products and M&A "will shake out some of that". "I do expect more mergers," said Goldie.
Asked about the state of the life reinsurance market, Goldie told LII that the directional issues facing the sector are similar to those of the non-life sector. However, in Goldie's view the life reinsurance market is more immune to the impact of alternative capital.
Life reinsurance dynamics
Newman said the dynamics in the life reinsurance market are slowly changing and noted that regulators are moving towards more precision about stress-testing for reinsurers.
["The life reinsurance market] is an area where we see more opportunities," said Newman
The panel's comments follow analysis by LII earlier this year that M&A activity in the global life and health insurance industry is expected to accelerate in 2016, although the focus of deals could be on small-to-medium players – rather than big ticket acquisitions.
Cultural integration
Meanwhile, research published by LII in April this year by Willis Towers Watson M&A Risk Consulting, in conjunction with Mergermarket, has found that nearly half of insurance companies (42%) see cultural integration as a major post-deal challenge in M&A activity – yet few use employee engagement as an indicator of integration success.
Steve Allan, EMEA M&A practice leader at Willis Towers Watson, commented at the time: "Employee engagement and customer experience have a known link to improved financial performance, so it is disappointing that employee engagement does not feature more prominently among deal-success measures. Unaddressed cultural clashes are the most cited reason for deal failure which, without proper measurement warning signs, may be overlooked and could ultimately lead to a deal failing to deliver on its promise."