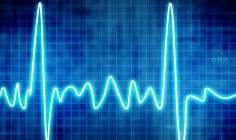 RedArc Nurses has launched a post hospital service that aims to assist employees when they are discharged from hospital, but still need additional support.
The service combines medical advice and emotional support, provided by a personal nurse adviser; and personal care and support with domestic duties in the individual's own home, provided by qualified carers.
The policy is available for insurers to offer as a value-added service for group risk and health insurance policies such as group critical illness, income protection, private medical, as well as other health insurances, and can also be accessed directly via subscribing employers for groups of employees.
The policy comes into play if an employee has had a 48-hour, or longer, stay in hospital. The stay can be for any condition (apart from pregnancy), including mental health, and can follow a planned or an emergency admission.
A personal nurse adviser sits at the centre of the service and provides long-term practical advice and emotional support by telephone to each person according to the employee's own particular circumstances.
The practical help for employees such as washing, bathing and shopping, is provided by RedArc's partner, Intana (part of the Collinson Group). All carers provided by Intana are Care Quality Commission (CQC) accredited domiciliary care providers and are qualified and supervised.
The launch of the proposition comes as researchshows that more than 2.5m Britons would have no one to provide care or support them were they to be discharged from hospital following an overnight stay, and 3.64 million wrongly believe that the NHS or local authority would provide post-hospital support if it were needed.
Christine Husbands, managing director for RedArc, said: "Our service fills a gap in the market that many may not be aware existed, but who will certainly feel the effects when they're expecting support that isn't supplied. This is much-needed support that pulls other employee benefits together and also works well standalone. Combining our service from RedArc together with Intana completes the circle of emotional and practical care."