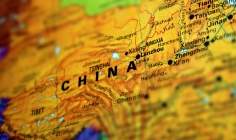 Prudential Financial has marked the opening of its joint life insurance venture with Fosun International in China.
The new company, known as Pramerica Fosun Life Insurance Company, will focus on offering life insurance through several distribution channels, including worksite marketing, an agency sales force and bancassurance partners.
Prudential Financial vice chairman Mark Grier said: "China's emerging life insurance industry presents significant growth opportunities for the business."
"By combining our life insurance expertise with Fosun's track record in China and the PFL team's insights, we are confident that we will build a strong company known for providing competitive products and excellent customer service."
Kenny Wu, the general manager of Pramerica Fosun, said demand is growing in China for comprehensive protection for the livelihoods of families around the country.
Wu said: "We are confident that this market will continue to grow over the long term," he says. "We are implementing a differentiated strategy to meet the needs of our customers — one that always puts their needs first."
With the opening of Pramerica Fosun, Prudential now has a presence in the life insurance markets of 11 countries.