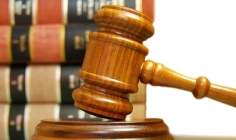 Business advisory firm Deloitte has appointed Andrew Bulley, director of life insurance at the UK's Prudential Regulation Authority (PRA), as partner in Deloitte's EMEA Centre for Regulatory Strategy.
Bulley joins from the Bank of England and is a voting member of the board of supervisors of the European Insurance and Occupational Pensions Authority (EIOPA).
During a career that has spanned the Government and corporate and investment banking sectors, the Financial Services Authority (FSA) and the Bank of England / Prudential Regulation Authority (PRA), Bulley has worked in increasingly senior roles covering the supervision of insurers, banks, brokers, asset managers and IFAs.
Most recently, he played a key leadership role in the PRA's roll-out of Solvency II to the life insurance industry.
Julian Leake, head of Deloitte's financial services risk advisory practice, commented: "Andrew's extensive experience in insurance supervision, most recently in the life market, and his role on the Board of EIOPA make him a very significant addition to our risk and regulatory advisory practice. He will broaden the scope of our Centre's work in insurance, further enhance our technical expertise and bring an extensive network of contacts, both in the UK and internationally."
Bulley commented: "Now is a time of far-reaching change for the global insurance industry. This is a tremendous opportunity for me to build on the Centre's success to date and to work with colleagues in the UK, EMEA and internationally to make it a leading force in the area of insurance regulation."