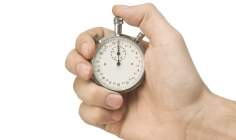 Aegon's pensions director Steven Cameron has warned that the planned introduction of a UK secondary annuity market in April 2017 could become unfeasible – unless some key aspects can be finalised very soon.
Cameron said following the decision to leave the EU, the UK will in the coming months inform the EU it's withdrawing under Article 50. This will be the official starting pistol for a lengthy period of negotiation lasting at least two years, around the terms of exit and of new trading agreements.
In the meantime and until the UK formally leaves the EU, Cameron stressed that the FCA has reminded firms they must continue to comply with all regulations, including those which originate in the EU.
Going further, Cameron said the FCA has advised firms that they must continue with plans to implement forthcoming EU regulatory changes.
Cameron warned: "The UK Government also has a number of significant financial services proposals underway, including the Treasury's plans for a Lifetime ISA and a secondary annuity market. But unless some key aspects can be finalised very soon, there is a real risk that an April 2017 implementation will no longer be feasible. And there's a risk that the Pension Bill to introduce new master trust rules could be derailed."
Question mark
He added: "Unless we get more detail very soon, the April 2017 introduction looks very challenging. There could also be a question mark over the Pensions Bill announced in the Queen's Speech to review master trust rules."
The Association of Professional Financial Advisers (APFA) has said the upheaval and uncertainty in the financial markets following the UK's vote to leave the EU meant that HM Treasury and the FCA should put plans for the secondary annuity market on hold.
Chris Hannant, APFA Director General, said: "I have concerns about the workability of the proposals as the vast majority of financial advisers I have spoken have said they just aren't interested. There is therefore the risk of a mismatch of supply and demand, particularly given the creation of a mandatory advice requirement for those whose annuities are valued above a certain threshold.
"HM Treasury and the FCA need to recognise that the time is therefore not right to push ahead with their plans for creating a new secondary annuities market. I believe the correct course of action is to shelve these plans until advisers and their clients have had the time to digest and work through the current market uncertainty."