Indian health insurance start-up Plum has entered into another partnership with payments solution Razorpay.
Free Whitepaper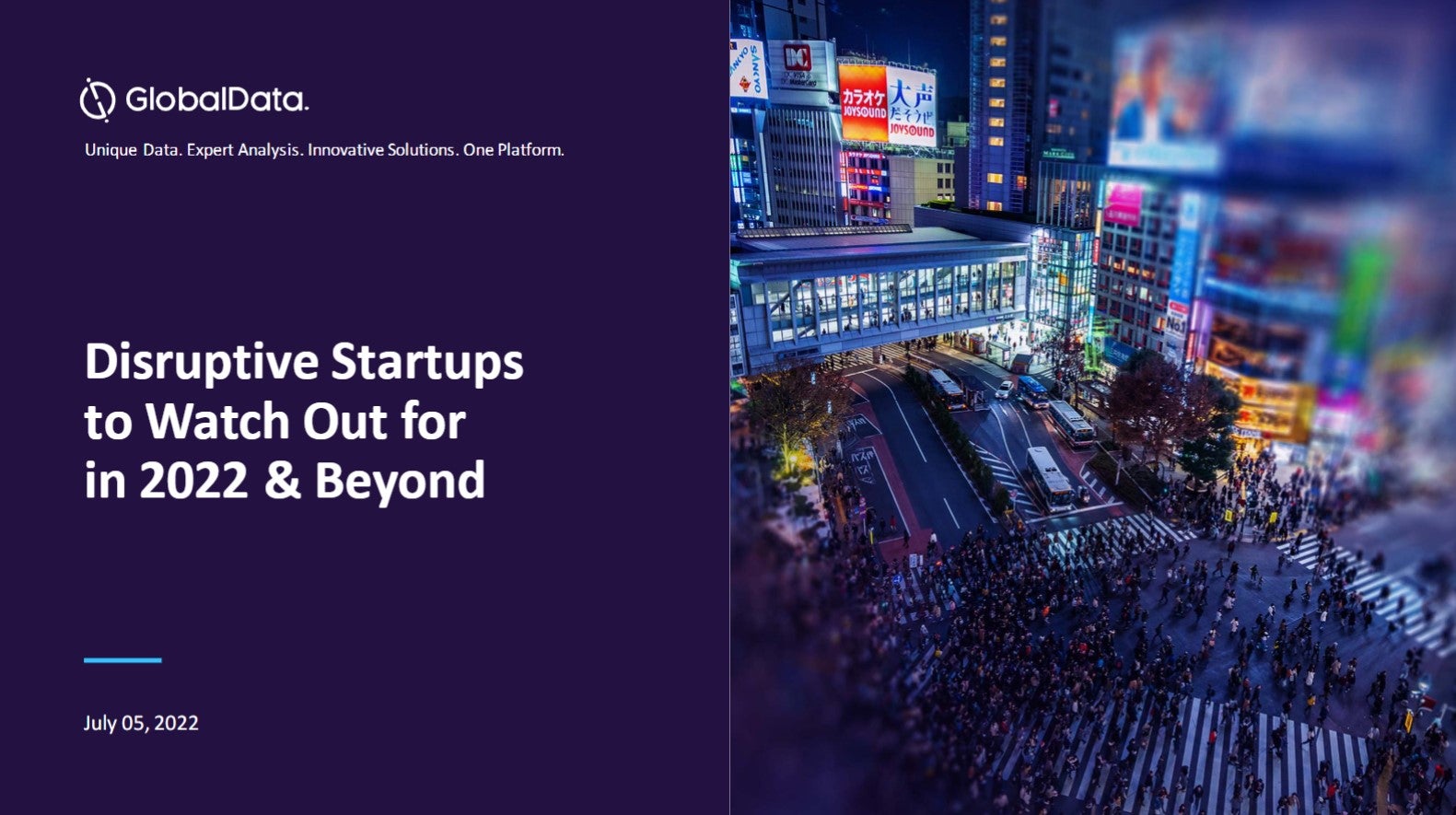 Disruptive start-ups to watch out for
2021 was a record-breaking year, with more businesses breaking into the billion-dollar club. Many start-ups have achieved or retained the unicorn status by the end of the year to reflect nearly a fivefold growth from that in 2020. This boom can be linked to a financing frenzy spurred by the quick adoption of technology and innovative solutions by start-ups gaining traction in response to the pandemic. However, the start-up ecosystem is now facing turbulent times for fundraising as investors seek long-term business strategies, valuations, and a route to profitability amid uncertain market circumstances. Nevertheless, 2022 has the potential to carry forward the momentum with multiple entities having a fair chance of being in the right place when aided by the right technologies. GlobalData leverages the power of alternative data to examine the health of start-ups across multiple dimensions including the quality of their innovations, market presence, and the funding they can attract. This helps our clients to analyze the disruptive potential of start-ups for early alliances, investments, and acquisition prospects to develop future-proof strategic roadmaps for a competitive advantage. Read our report and gather insights on the following topics:
Recent Unicorn trends
Unicorns in 2022
Future Unicorns
Start-ups to watch out for
Start-up ecosystem outlook by top geographies
by GlobalData
The new collaboration with Razorpay Rize, a launchpad for new entrepreneurs, will enable Plum to offer health benefits to early stage start-ups.
The move will help new businesses to ensure health benefits for their workforce.
As agreed, all Razorpay Rize members can opt for a complimentary group health insurance cover along with other benefits.
The benefits include INR300,000 of insurance for all members, unlimited doctor consultations and annual dental and vision check-up among others.
Plum co-founder and CEO Abhishek Poddar said: "Plum is on a mission to disrupt the myth that health insurance is only for large corporates. It is very important to inculcate a health insurance first thinking from day-one of starting up and our association with Razorpay Rize is a very crucial step in this regard.
"It will not only empower Founders to protect employees with superior health insurance covers but also prove to be key in attracting and retaining talent."
Razorpay co-Founder and CTO Shashank Kumar said: "Be it the initial incorporation to processing their first payroll to providing them & their team members health-insurance, we want to help entrepreneurs make the right choices without any worry and just focus on the growth of their business.
"For entrepreneurs, finding good health coverage can be quite difficult. Therefore, a partnership with Plum is essential, we believe this partnership will make health insurance more affordable and accessible for startups, now more than ever before."
Previously, Plum partnered with RazorpayX to offer health insurance to start-ups.
Free Whitepaper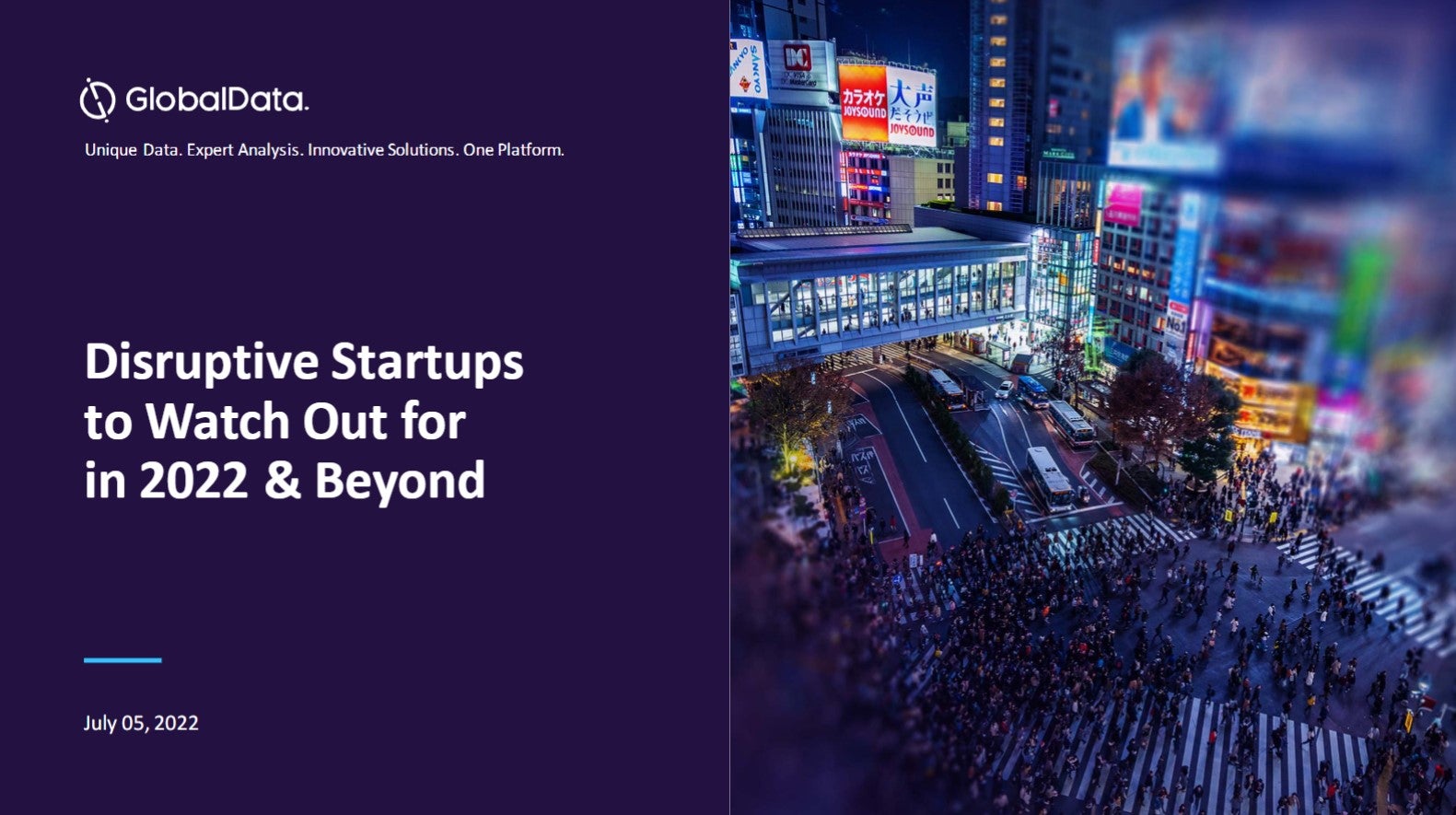 Disruptive start-ups to watch out for
2021 was a record-breaking year, with more businesses breaking into the billion-dollar club. Many start-ups have achieved or retained the unicorn status by the end of the year to reflect nearly a fivefold growth from that in 2020. This boom can be linked to a financing frenzy spurred by the quick adoption of technology and innovative solutions by start-ups gaining traction in response to the pandemic. However, the start-up ecosystem is now facing turbulent times for fundraising as investors seek long-term business strategies, valuations, and a route to profitability amid uncertain market circumstances. Nevertheless, 2022 has the potential to carry forward the momentum with multiple entities having a fair chance of being in the right place when aided by the right technologies. GlobalData leverages the power of alternative data to examine the health of start-ups across multiple dimensions including the quality of their innovations, market presence, and the funding they can attract. This helps our clients to analyze the disruptive potential of start-ups for early alliances, investments, and acquisition prospects to develop future-proof strategic roadmaps for a competitive advantage. Read our report and gather insights on the following topics:
Recent Unicorn trends
Unicorns in 2022
Future Unicorns
Start-ups to watch out for
Start-up ecosystem outlook by top geographies
by GlobalData