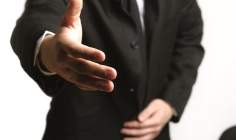 Deutsche bank has announced the sale of UK life insurer Abbey Life to Phoenix Life Holdings for £935m (€1.09bn).
It comes as the German banking giant has suffered a torrid week, with its share price falling to €10.55 on September 27 2016, which was reportedly at a record low.
Upon announcement of the deal, the share price of Phoenix Group Holdings (parent company of Phoenix Life) rose by 3%, which reflects market sentiment that Phoenix paid well below book value for the company.
Concerns over a possible US$14bn fine that the U.S. Department of Justice may consider against Deutsche Bank and Deutsche's ability to pay it – given its weak capital position – mean the sale could be interpreted as coming at a welcome time, with shares rallying upon announcement of the news.
Phoenix Life specialise in managing the books of life insurers that no longer sell new business. Abbey Life, having not written any new retail business since February 2000, fits well into the Phoenix Group's business structure.
This also follows on from Pearl Life Holdings' (a subsidiary of Phoenix) purchase of Embassy and SunLife from Axa for £375m earlier this year.
The transaction is subject to regulatory approvals including that of the Prudential Regulatory Authority.