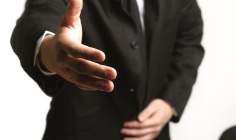 Partnership, the UK-based enhanced annuities provider, has completed a £23m ($34.3m) medically underwritten bulk annuity deal to de-risk circa 140 pensioner members of a shipping company's pension scheme.
Partnership won the transaction through a competitive tender process undertaken by specialist lead adviser LCP, which used MorganAsh to compile the health and lifestyle data on the annuitants.
Costas Yiasoumi, director of defined benefit solutions at Partnership, said: "As momentum builds, we expect to see increasing numbers of pension schemes choosing to de-risk pensioners via medical underwriting rather than seeking a traditionally priced bulk annuity."
Partnership's deal comes after the provider, along with Just Retirement, was recently cited by David Prowse, senior director at Fitch Ratings, as being "annuity-centric" companies that stand to suffer from annuity and pension reforms in the UK that become effective in April 2015.
Speaking at the Fitch Ratings Insurance Roadshow, Prowse added there is potential for providers to write more business from bulk annuities.
Reforms in the 2014 UK Budget – which becomes effective in April 2015 – mean that from April 2015 individuals aged 55 and over will no longer need to buy an annuity. They will be able to access their defined contribution pension savings as they wish, subject to their marginal rate of income tax.
Partnership is also a provider of annuities for long term care funding in the UK.