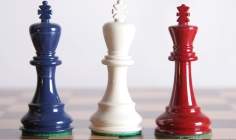 OneAmerica, a mutual insurance holding company, has wrapped up the previously announced acquisition of BMO Financial Group's US retirement services business based in Milwaukee.
Now the acquired business has become a part of OneAmerica Retirement Services.
OneAmerica president and CEO Scott Davison said: "We welcome BMO Retirement Services' clients, advisors and associates to the OneAmerica family, and we look forward to working together to achieve the retirement dreams of each plan participant we serve. This is our most important goal.
"Adding BMO's award-winning service team enhances OneAmerica's already strong position as a leader in the retirement services industry and complements our high-touch, relationship-based service model."
The takeover has boosted OneAmerica's assets under administration by nearly $26bn, bringing the company's total to more than $70bn.
BMO's US retirement services business serves nearly 830 plans with the help of more than 200 professionals.
OneAmerica's retirement services businesses serve over 11,000 plans and manage more than $30bn in retirement assets under administration.
The acquirer noted that it will continue business from BMO Retirement Services' current locations, and most clients will continue to work with their current service teams.