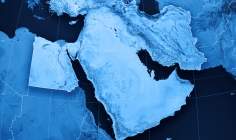 Nexus Group, a major financial adviser in the GCC region, has predicted a greater adoption of medical insurance policies, a higher uptake of pension schemes, and increased penetration of individual savings plans will lead insurance trends in the UAE during 2016.
Nexus Group CEO Tarun Khanna said bolstered by regulatory reform and increased community awareness, insurance is set to witness continuous growth in the country, with medical insurance taking the lead.
Khanna said: "As regulations are now firmly in place, healthcare will become more accessible to residents, enabling them to seek treatment when they need it most. It is only natural that once insurance is mandated, uptake will increase as businesses are required to provide insurance for employees and their dependants."
Compulsory medical insurance was rolled out by the Dubai Health Authority in 2014 and is expected to provide coverage for all Dubai residents by 2016, taking the number of covered individuals in the medical insurance market from 1.5m to 4m.
Pension scheme growth in UAE
Medical insurance is not the only segment that is expected to witness considerable growth in the UAE. As businesses begin to recognize the value of safeguarding their gratuity liabilities, Khanna said more companies in the UAE and across the region will be taking on pension schemes.
He explained: "During the last recession many businesses learned the lesson the hard way when they were forced to shut down and did not have the cash flow they needed to pay off their employees' end of service settlements.
"Today, many companies understand that a small investment can go a long way. Gratuity funding, for example, can protect businesses in the event they are unable to fund their employees' end-of-service benefits."
Khanna added that individual savings plans are also likely to see an increase amid challenging economic conditions spurred by low oil prices.
A Timetric report, Life Insurance in the UAE, Key Trends and Opportunities to 2018, which is available at the Insurance Intelligence Center (IIC) notes that the UAE's life insurance segment has the highest insurance penetration rate in the Gulf Cooperation Council (GCC) region at 0.47% in 2013, as compared to Bahrain and Saudi Arabia with respective rates of 0.30% and 0.03%.
The Timetric report says the UAE life insurance market's gross written premium is expected to increase from AED29.5bn ($8bn) in 2013 to AED50bn in 2018.