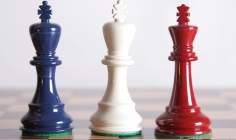 Massachusetts Mutual Life Insurance Company (MassMutual) has launched its Guaranteed Acceptance Life Insurance plan.
It enables insureds to pay for the rising cost of final expenses, namely as funeral costs, remaining medical bills or other consumer debt.
The new plan is a non-participating whole life insurance policy that will not be qualified for dividends.
Guaranteed Acceptance Life Insurance can be purchased by anybody between the age of 50 and 75. It does not require any underwriting and medical examinations. Premiums are guaranteed to never increase and the policy cannot be cancelled for any reason as long as premiums are paid.
Featuring a graded death benefit, the policy offers death benefit for natural causes to 110% of premiums paid during the first two years.
After two years, the death benefit is the face amount. The policy's death will be paid to the policyowner's designated nominee.
MassMutual US Insurance Group executive vice president Michael Fanning said: "This is another example of MassMutual's commitment to help people secure their future and protect the ones they love.
"Guaranteed Acceptance Life Insurance can help prevent unnecessary hardships in a time of loss that should be about family, not finances. This is a permanent solution to help solve for a permanent need."