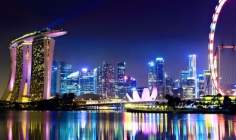 Manulife Singapore has appointed Carlos Vazquez and Wendy Walker to its senior leadership team as part of its strategic growth plans.
Vazquez been appointed chief product officer of Manulife Singapore, which will involve overseeing product management and pricing.
He has 20 years of global experience, having lived and worked in six different countries, and is a 10-year veteran of Manulife.
He has held senior roles in the fields of product development, pricing and risk management.
Prior to joining Manulife Singapore, Vazquez was the chief product officer for Manulife Indonesia.
He is a Fellow of the Society of Actuaries and a member of the American Academy of Actuaries.
Walker will serve as chief marketing officer and oversee marketing, branding, customer centricity, communications and analytics at Manulife Singapore.
She is also responsible for leading the development and implementation of digital and data analytics strategies for the business.
Walker is a seasoned marketing professional with over 20 years of experiencienceience across a variety of industries, including telecommunications, healthcare and travel.
Prior to joining Manulife Singapore, she was the chief growth officer, Asia Pacific at Mindshare, with overall responsibility for all marketing communications and new business development across the Asia Pacific region.
Commenting on the appointments, Manulife Singapore CEO and president Naveen Irshad said: "We have ambitious plans ahead and assembling a world-class team with the right skills to take our business forward is essential."