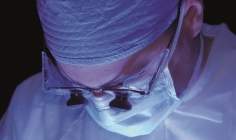 Manulife (International) has launched a critical illness (CI) insurance plan- ManuMulti Care- for customers in Hong Kong that it says is the first CI plan in the market to cover a heart attack or stroke twice.
Unlike most CI plans which divide illnesses covered into several categories, Manulife's product groups them into two ? cancer and non-cancer. The insurer said this simplified structure is deemed easier for customers to understand.
Paul A. Smith, vice president and head of individual financial products at Manulife, said:"Traditional CI plans usually terminate once a claim is made, leaving customers with no CI protection in the future.
"With ManuMulti Care, customers can make multiple claims of up to 300% of the face amount for cancer group illnesses, and 200% of the face amount for non-cancer group illnesses before the age [of] 85 giving customers a continuous protection."
After 85, Manulife (International) said customers can still enjoy protection up to age of 100 if the total CI benefits paid are less than 100% of the face amount.
ManuMulti Care covers 60 major CIs including cancer and heart attack.
The financial services provider cited statistics saying the top three leading causes of death in 2013 in Hong Kong were malignant neoplasms, pneumonia and heart diseases.
ManuMulti Care also covers 11 minor CIs including carcinoma-in-situ, early thyroid cancer and angioplasty treatment. Children are also covered for eight juvenile diseases, including severe asthma and autism.
Smith added: "Our recent Manulife Investor Sentiment Index survey also shows that one-in-five Hong Kong investors expect recurring healthcare costs to kick-in before the age of 45, and nearly a third cite concerns about the affordability of healthcare. It is very important for people to build CI protection into their financial planning, or they risk having their savings eroded by medical costs."