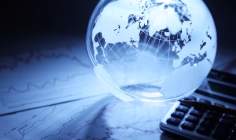 Manulife Indonesia has appointed Indren S. Naidoo as its chief executive.
Based in Jakarta, Naidoo will be responsible for leading the business, and helping more customers in Indonesia achieve their goals.
Roy Gori, president and CEO of Manulife Asia, said: "Indren is an accomplished leader with a deep understanding of Manulife's business in Asia. He has a proven track record of delivering results and, under his leadership, successfully grew our operations in Thailand, Vietnam and Cambodia. Indren will play a vital role in growing our operations in Indonesia, a key market for Manulife in the region."
Prior to his new position, Naidoo was regional CEO for Thailand, Vietnam and Cambodia, a role he held since 2013.
Achievements
Key achievements during his tenure included securing a long-term exclusive bancassurance deal with Saigon Commercial Bank in Vietnam last year, establishing multiple banks partnerships in Cambodia since Manulife began operations there in 2012 and successfully setting up a representative office in Myanmar in 2014.
In Vietnam, Naidoo helped grow the number of agents to over 20,000 in 2015, which Manulife said is a record number for the country.
Commenting on his appointment, Naidoo said: "With a rapidly growing middle class and a low insurance penetration rate in the world's fourth most populous country, there are huge opportunities for Manulife to help Indonesian families achieve their dreams and aspirations."
Naidoo added: "It's an exciting time to be leading Manulife Indonesia, and I am looking forward to making it easy for customers to do business with us. We will continue to launch innovative new solutions and further develop our digital capabilities."
Before joining Manulife in 2009, Naidoo worked as chief financial officer for major multinational life insurance companies in Asia. An Australian citizen, Naidoo also spent over 12 years with ANZ Banking Group in Australia, where he worked in corporate and retail banking.