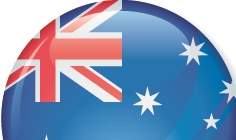 Macquarie Group (Macquarie) has agreed to sell the Macquarie life insurance business, part of its banking and financial services group, to Zurich Australia (Zurich).
The transaction is subject to regulatory and court approvals, and is expected to be completed in the second half of the 2016 calendar year.
Macquarie Life's Australian based staff will transfer to Zurich as part of the acquisition.
Greg Ward, head of Macquarie's banking and financial services group said: "Macquarie Life is a well performing business and has been recognised by the industry for its innovation and commitment to customer service. The sale of the business reflects the need for significant scale in the capital intensive life insurance industry in order to drive appropriate returns."
He added: "Zurich's expertise, global reach and customer focus mean they are ideally positioned to continue providing high quality insurance products and services to Macquarie Life customers."
Following completion of the transaction, Macquarie Life policyholders will become customers of Zurich, who will honour all obligations under new and existing policies.
The terms of this transaction are confidential and not material to Macquarie Group.