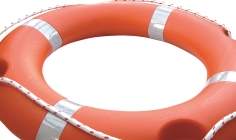 UK mutual LV= has launched a range of protection insurance products for small and medium sized businesses.
They cover against the financial impact of death or critical illness and offer key person, shareholder and partnership insurance, plus loan protection. LV= said the three products complement the existing relevant life cover for businesses it launched in 2013.
According to LV=, it also has developed jargon free-client facing communications including easy-to-use calculators to make it easier for advisers to calculate the potential value of their client's business, the amount of cover required and how to fairly split the total cost of cover between the shareholders or partners, relative to the benefits they stand to gain.
In addition, LV= has introduced a series of business trusts, option agreements and support guides.
Clients who take out life or critical illness cover can select level, inflation-linked or decreasing amounts. Those who take out a relevant life policy can select to have level or inflation-linked cover.
LV='s critical illness cover for business owners mirrors its individual policy and includes free children's cover.
All business protection policies come with a choice of guaranteed increase options, with no further underwriting required for increases up to 50% of the original cover amount and £250,000 overall. LV='s business protection combined life and critical illness cover mirrors its individual policy and includes free children's cover.
LV='s business protection policyholders automatically qualify for access to LV= Business Care which access to a free 24/7 legal advice line, which covers areas including HR, contracts and health and safety. LV= said these benefits are unique to its product range.
Myles Rix, managing director of LV= Protection, said with the number of small and medium businesses in the UK growing, it remains important that business owners take steps to guard against leaving themselves financially vulnerable if, for example, a key person were suddenly unable to work.
Rix said: "We are committed to working with advisers to raise awareness of business protection and grow the market and have developed tools that we believe will help advisers to discuss and demonstrate the value and benefit of these policies."