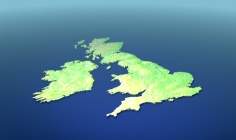 Global operations and analytics company EXL has acquired LISS Systems, a UK-based provider of policy administration solutions for the life and pensions industry.
LISS will become part of EXL's insurance business unit and continue to be based in London.
New York headquartered EXL serves the insurance, healthcare, banking and financial services, utilities, travel, transportation and logistics industries.
Commenting on the acquisition, Guy Williams, director at LISS Systems, said: "For LISS, being part of EXL means we have access to the technical and financial strengths of a large and growing global organisation, while retaining our entrepreneurial spirit in the UK."
Rohit Kapoor, EXL vice chairman and CEO said: "Consumers increasingly prefer using digital channels to purchase insurance, a trend that will require new business models to deliver superior customer experience."
Kapoor added: "With this transaction, we continue to invest in the innovation that the insurance industry needs to manage the changing market dynamics of a digital world."
LISS Systems is currently a leading advocate for bringing electronic signatures to the UK life insurance market and automates the end-to-end new business process.
: