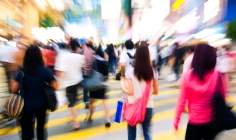 A behavioural economics study by US-headquartered insurance association, LIMRA, has found consumers are more likely to buy life insurance when people similar to themselves own coverage.
In the study consumers were given 8 messages that challenged their biases towards life insurance ownership with one stating "most Americans do own life insurance, including people like you."
The study measured responses to all the test messages against a control statement of classic marketing messages on the importance of owning life insurance, such as replacing lost income, covering final expenses, paying for children's education etc).
One noteworthy finding occurred when comparing the responses of married and single consumers. LIMRA said married people appear just as "likely to buy" life insurance after reading the social norming message as the control statement, at 37% v 38% respectively.
On the other hand, LIMRA said only 23% of single people are "likely to buy"after reading the control statement, but researchers saw a jump to 39% when singles received the social norming message.
Jennifer Douglas, associate research director, developmental and strategic research at LIMRA, said: "Single people and those without children are traditionally a tough sell for life insurance. This finding suggests that a tailored message on social norming can be effective, particularly with groups the industry has struggled with."
She added that attitudes about life insurance coverage improved for all demographic groups in some way when having coverage is perceived as a social norm."
While the social norming message was the most effective, LIMRA said a statement that emphasised how "quick and easy" it can be to purchase life insurance was the least effective message in the study, both on a conscious and subconscious level.
Douglas said: "Making the purchasing process simpler is an important goal, but convenience alone is not likely to motivate uninterested consumers to shop for coverage."
LIMRA researchers collected nearly 4,000 responses from consumers age 30 -50 through online surveys and conducted the study in two phases to compile the final report.