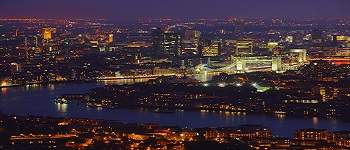 Calling all insurance innovators, decision-makers and disruptors – Life Insurance International (LII) will host the Life Insurance International forum and awards in November 2016.
At a time when the financial services landscape is increasingly complex with uncertain business and geopolitical risks, every player in the global life and health insurance market needs to embrace disruption.
This means new ways of engaging with customers, alternative distribution models and applying innovative practices from FinTech and start-up companies.
Life Insurance International's 2016 forum will feature innovative solutions to capitalise on the forces of technological, regulatory and market change that are sweeping away old practices.
Solutions featured
The solutions featured at the forum can boost customer engagement, increase profitability, drive cost-efficiency and generate a personalised customer experience.
Life Insurance International's 2016 forum brings C-level insurance, reinsurance and brokers from around the world, as well as the innovators who drive technological, product and distribution disruption in the insurance market worldwide.
Join us this November to accelerate digital transformation in your insurance business by connecting and learning from international experts via case studies, exclusive research and one-to-one networking.
If you would like more information on the event, please contact one of our team below:
SPONSORSHIP ENQUIRIES
Ray Giddings
T: +44 (0) 20 3096 2585
E: ray.giddings@timetric.com
DELEGATE ENQUIRIES
Carlo Mancini
T: +44 (0) 20 3096 2582
E: carlo.mancini@timetric.com
SPEAKER ENQUIRIES
Rose Riley
T: +44 (0) 20 3096 1973
E: rose.riley@timetric.com