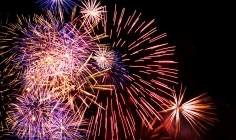 Lemonade, the world's first peer-to-peer (P2P) insurance company, has revealed it is putting the "finishing touches" to its product and will be ready to launch in New York "within weeks".
Daniel Schreiber, CEO and co-founder of Lemonade, told Life Insurance International (LII) that a few days ago, by unanimous vote of its board and shareholders, Lemonade became a Public Benefit Corporation, and was also awarded a provisional 'B-Corp' certification.
Schreiber, said both are firsts for an insurance carrier, and are "points of tremendous pride" for its team.
US-based B Lab, a non-profit organisation that is building a global community of certified B Corporations, says B Corps meet the highest standards of verified social and environmental performance, public transparency, and legal accountability, and aspire to use the power of markets to solve social and environmental problems.
License 'next step'
The final step for Lemonade is to obtain its license and Schreiber said: "If all goes to plan, we'll have that shortly."
According to Schreiber, rebuilding insurance as a social good, rather than a necessary evil, is now part of its legal mission.
He cited Lemonade's chief behavioural officer, Professor Dan Ariely, as saying: "If you tried to create a system to bring out the worst in humans, it would look a lot like the insurance of today."
Schreiber explained Lemonade believes working in partnership with non-profits holds the promise of a better insurance experience, and a more valuable insurance company.
Lemonade funding
A recent white paper by insurance software company Majesco said Lemonade is funded with $13m in seed money by Sequoia Capital, the same private equity firm that invested in Apple, Google and Airbnb.
In an LII news article published in February 2016, the Majesco white paper cited other transformative companies that have emerged in the marketplace to challenge many of the underlying assumptions within the insurance industry in terms of customer engagement, risk evaluation and pricing. http://www.lifeinsuranceinternational.com/news/majesco-insurance-disruptors-are-on-the-march-4808267/
For example, Zenefits has raised $500M to support their aggressive growth plans to offer employee benefits to small and mid-sized businesses
Sureify has developed a customer facing web platform using a life insurance product based on data received from wearable devices
Life Insurance International's Innovation Tracker
Given the digital revolution, increasing consumer expectations and the growth of FinTech startups, LII has created the LII Insurance Innovation Tracker to independently evaluate, score and profile the world's leading life and health insurance innovations.
The list of innovation profiles will be built up over the coming weeks.
Based on a rigorous scoring methodology and expert insight, Singapore-based data analytics platform, FitSense, was April's leading insurance innovator with an overall score on the LII Innovation Tracker of 4.5. http://www.lifeinsuranceinternational.com/features/lii-insurance-innovation-tracker-survival-of-the-fittest-4878363/