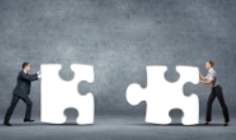 LifeQuote, the UK protection portal and administration service for advisers from DirectLife, has launched a whole of life comparison service.
The provider launched the service since it said that inheritance tax and estate planning are driving an increased demand for whole of life insurance.
LifeQuote said the launch follows demand from advisers looking for cross-provider comparisons including both product features and pricing with full transactional service from quotation through to policy inception.
The new service includes level and indexed-linked policies provided with guaranteed rates for single life, joint life first death or joint life second death. Waiver of premium will also be available on selected policies.
The insurers on the new LifeQuote service are Aegon, L&G, Old Mutual Wealth and Zurich.
Neil McCarthy, sales and marketing director, DirectLife, said: "Whether it's for the purpose of providing a capital sum, paying an IHT bill, or just the need for a fairly large cash lump sum in order for executors to manage probate, the demand from advisers to be able to offer whole of life insurance has increased.
"From an adviser's perspective this is good news, but also necessitates having systems and processes in place that allow them to search across providers both on cover and price and be able to transact on a single platform."
Direct Life & Pension Services is a subsidiary of Cardif Pinnacle Insurance Holdings, part of the BNP Paribas banking group.