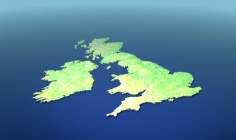 The founder of UK insurance comparison website, PayingTooMuch.com, has called for life insurance premiums and commission to rise to overcome the sales challenge currently facing the market.
Speaking at the Protection Review conference in London, Michael Ward said premiums and commission need to rise because consumers think life insurance is much more expensive than it is.
He also argued sellers need more commission to 'persuade' customers to buy life insurance.
Non-contestable life insurance
Another solution Ward suggested to overcome the challenge of selling life insurance is to introduce non-contestable life insurance. He said trust in insurance is low and customers believe insurers routinely try not to pay.
Ward said: "Life insurance needs to be sold. It competes for shelf space with other financial service products. Someone needs to persuade the public they need to buy insurance."
Luke Ashworth chief operating officer from Squaredhealth.com, which provides tele-medical , screening and preventative healthcare services – as well as helping life insurers increase sales and improve policy persistency, discussed the role of distribution in protection insurance at the conference.
Ashworth said: "Let's stop talking about price and let's start talking about value."
In terms of the factors that worry the distributors the most, Ashworth cited the following points
The cost of acquisition
The conversion of leads
Rated / ill customers
Persistency
And provisioning
Optimistic outlook
John Ritchie, CEO of digital group risk insurer Ellipse said he was optimistic about growth in the protection insurance market.
He pointed out that of the 1.35m SMEs in the UK, only 50,993 have group life policies. "Auto-enrolment is an open door to something bigger and better," said Ritchie.