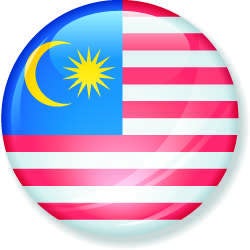 The Life Insurance Association of Malaysia (LIAM) has re-elected Toi See Jong, chief executive officer of Tokio Marine Life Insurance Malaysia, as its president.
Ramzi Toubassy, CEO of AmMetLife Insurance Berhad was also elected as the association's new vice president at the 43rd annual general meeting held on 21 March 2017.
LIAM also welcomed on board two new management committee members namely Rangam Bir, CEO of Gibraltar BSN Life Berhad and Phil Smith, CEO of Zurich Insurance Malaysia Berhad for the same term.
LIAM President, Toi See Jong who is also the chairman of Malaysian Life Re is a qualified actuary from the UK with 27 years of experience in the insurance industry.
He has successfully spearheaded and managed financial organizations in various positions over the years.
Ramzi Toubassy is the CEO of AmMetLife Insurance Berhad since 19 September 2014.
He has been with MetLife since 2012, and previously served as its head of Face-to-Face Distribution for the Europe, Middle East and Africa (EMEA) region. Prior to joining MetLife, he was with AIA, where he held several key management roles based in Hong Kong, Malaysia, Korea and Vietnam.
For the term 2017/2018, the association is supported by five other members namely Anusha Thavarajah, CEO of AIA; Loke Kah Meng, CEO of AXA Affin Life Insurance; Encik Zaharudin Daud, CEO of Etiqa Insurance Berhad, YBhg. Dato Koh Yaw Hui, CEO of Great Eastern Life Assurance (M) Berhad and Gan Leong Hin, CEO of Prudential Assurance Malaysia Berhad.
LIAM said it continues to work very closely with the regulatory authorities and stakeholders in embarking on various educational and awareness programmes in promoting and developing a progressive life insurance industry for the nation and to fulfil the government's aspiration of insuring 75% of Malaysians by 2020.
Formed in 1974, LIAM is a trade association registered under the Societies Act 1966. LIAM has a total of 16 members, of which 14 are life insurance companies and 2 life reinsurance companies.