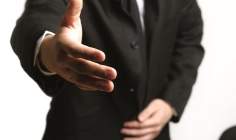 Fitch Ratings says Legal & General (L&G) Group's (L&G; IFS: AA-) ratings are unaffected by its acquisition of £3bn of annuities from Aegon.
L&G said the transaction has been structured initially as a reinsurance contract and covers approximately 27,000 of in-payment policyholders who will remain customers of Aegon during this period. They will continue to be serviced by Aegon until the effective date of a Part VII Transfer which is subject to regulatory and court approval.
L&G said transitional benefits will be available to offset the Solvency II risk margin. The insurer has chosen not to reinsure the longevity risk in relation to this transaction. On a proforma basis, L&G said the 'Day 1' impact of this transaction decreases the group's Solvency II surplus by c.£50m and the Solvency II coverage ratio by c.3%.
Kerrigan Procter, Managing Director of Legal & General Retirement, commented: We are delighted Aegon has chosen Legal & General to secure its policyholders' annuities.
Back book annuity risk transfer deals
Back book annuity risk transfer deals can be executed efficiently under our post- Solvency 2 model. Our pricing of this transaction is consistent with achieving our cost of capital hurdle rate. In the UK there is an estimated £100bn of Individual annuities in back books and we expect further consolidation of these back books.
"As well as this deal, other significant transactions in recent months include a further buy-in with ICI in excess of £300m, the UK's largest medically underwritten contract for Kingfisher for £230m and our first two US PRT deals for $450m and $65m."
Aegon CEO Alex Wynaendts said: "Achieving the divestment of our UK annuity portfolio is an
important step in the strategic repositioning of our business in the United Kingdom. The divestment enables us to fully focus on growing our platform business. At the same time, I am pleased that we have found in Legal & General a good home for our annuity customers."
'In line with L&G's strategy'
Fitch said the acquisition is in line with L&G's strategy and focus on opportunities in the individual and bulk annuity markets, with the group managing a portfolio of £45.5bn annuities globally and acquiring £2.4bn of bulk annuities during 2015.
The ratings agency said the transaction has no impact on L&G's ratings as the capital impact is negligible in the context of the group's capital strength under both Solvency II and Fitch's Prism Factor Based Model.
Fitch said the transaction will reduce the group's Solvency II surplus by around £50m decreasing the Solvency II coverage ratio by around 3ppts. At YE15, Fitch said the ratio was 169%.