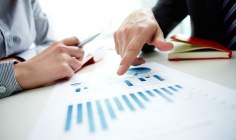 Legal & General Group has completed a £750m ($988.1m) pension buy-In transaction for the ICI Pension Fund. (ICI PF).
It should help to reassure any concerns about L&G's post-Brexit business model after shares in the insure fell 16.2% since the EU referendum vote in the UK.
The insurer said it has now executed bulk and individual annuity business in 2016 of £4.5bn year to date, compared to the 2015 full year annuity sales of £2.7bn.
This is partly made up of the £2.9bn Aegon back-book transaction in May, and £250m of pension risk transfer business conducted in June during the Referendum period.
Legal & General and ICI PF executed the £750m pension risk transfer deal shortly after the EU Referendum in the UK . ICI PF has now executed £5bn in pension risk transfers with Legal & General since 2014.
Pension risk transfer
Legal & General explained that large pension funds are moving towards an incremental approach to pension risk transfer.
Pensioner buy-ins, top-slicing and longevity insurance are all becoming steps in this incremental approach and so allow insurers and pension schemes to form mutually helpful strategic relationships.
Commenting on the latest transaction, Cheryl Agius, head of strategic pension risk transfer, Legal & General Retirement, said: "The strength and depth of our relationship with ICI Pension Fund enabled us move fast when the market opportunity presented itself. The result is a further step forward in the de-risking programme which we are helping the ICI Pension Fund Trustees to deliver for their scheme members."