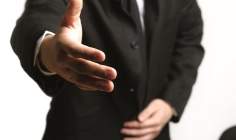 British life insurer Legal & General (L&G) has entered into exclusive negotiations to divest its French insurance operation to French insurer APICIL Prevoyance.
The discussion started after APICIL Prévoyance submitted a binding offer to the UK insurer expressing its interest to acquire L&G France.
Legal & General group chief financial officer Mark Gregory said: "We have an increasingly focused strategy and our French business is no longer a core operation for us.
"Legal & General France has strong potential: which can be realised by combining it with APICIL's established strengths in the French market."
APICIL Group managing director Philippe Barret said: "This acquisition will definitely accelerate APICIL's growth in its two strategic markets: life Insurance and medical, death and disability Insurance.
"The acquisition will nicely complement our recent acquisition of Skandia (France/ Luxembourg) and our existing businesses".
The transaction will be submitted to L&G France's Works Council, and is subject to the signing of a definitive agreement and the approval of regulatory authorities.
Established in 1934 and headquartered in Paris, L&G France has 19 agency branches across France.
The development comes recently after L&G announced the sale of its Egyptian life insurance joint venture, Commercial International Life Insurance Company (CIL) to French insurer AXA in a deal worth EGP763m ($97.5m)