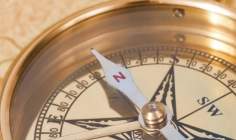 Leapfrog Investments, a specialist investor in emerging markets, has reportedly acquired a majority stake in Ghana's UT Life Insurance.
News Ghana reported this is LeapFrog's third direct investment in Ghana, and second in the life insurance sector.
Doug Lacey, a partner at LeapFrog Investments, was reported as saying: "We were attracted by UT's unwavering commitment to Ghana's mass market. UT Life is exceptionally well positioned to grow, prosper and help millions to make the most of their lives. We're backing that potential."
Martin Mensah, CEO of UT Holdings, said: "LeapFrog is the leader in designing insurance products for the mass market and is made up of an exceptional team of strategic operators."