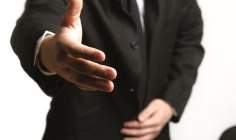 US-based Kuvare Holdings (Kuvare) has purchased Guaranty Income Life Insurance Company (GILICO) and established a new reinsurer, Kuvare Life Re(KLR), bringing its overall assets to more than $1bn.
Kuvare has also executed a closed-block reinsurance transaction with a highly rated insurance company.
GILICO is a legal reserve life insurance company based in Baton Rouge, LA. It is licensed in 31 states and focuses on protecting middle-market customers through the sale of annuities, life insurance and supplemental insurance products.
KLR's initial reinsurance transaction includes a portfolio of fixed annuity products from a highly rated insurance company.
In establishing KLR, a Bermuda Monetary Authority, registered Class E Insurer, Kuvare said it is well positioned to provide flexible capital solutions to the life insurance and annuity market.
Kuvare's acquisition received final approval from the Louisiana Department of Insurance last week. GILICO's headquarters, management team and staff will remain in Baton Rouge.
Kuvare CEO, Dhiren Jhaveri, said: "With Gilico and KLR, Kuvare's platform is now well-served to serve middle market customers. These strategic acquisitions are the foundation for our operating model going forward."
For the GILICO transaction, Sandler O'Neill + Partners, L.P. was the financial advisor to Kuvare, with Sidley Austin LLP and Jones Walker LLP acting as legal counsel. For the formation of KLR and execution of the initial reinsurance transaction, Appleby (Bermuda) Limited and Sidley Austin LLP served as legal counsel.
Kuvare targets differentiated annuity and life insurance companies to bring into its family of brands. Kuvare is based in Chicago and partners with companies across North America.