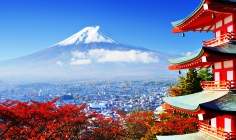 Japan Post Insurance, Japan's largest life insurer by gross written premium, has reportedly applied for approval to enter the reinsurance business, as part of an effort to diversify its earnings sources.
Japan Post Insurance is ranked as the fifth largest insurer in the world by non-banking assets, according to data released by A.M. Best. In January 2016.
Nikkei Asian Review said the company has filed with the Ministry of Internal Affairs and Communications and the Financial Services Agency to reinsure other insurers' policies sold at post offices.
These are said to include term insurance for corporate managers that is offered by Nippon Life Insurance, Dai-ichi Life Insurance, as well as cancer policies from American Family Life Insurance.
It is reported that Japan Post Insurance will decide whether to reinsure such policies based on individual negotiations with providers.
The development follows a document in December 2015 by the government's postal privatization committee, which reportedly said that deregulation to let Japan Post Insurance launch a reinsurance business should be a priority.
It is said that Japan Post Insurance has filed for approval to offer existing customers free telephone consultations on medical care, eldercare and tax issues.
Timetric outlook on Japanese life insurance market
A Timetric report available at the Insurance Intelligence Center. Life Insurance in Japan, Key Trends and Opportunities to 2019, explains that Japan Post Insurance remained the segment leader, with 15.4% of the segment's gross written premium in 2014, followed by Nippon Life and Meiji Yasuda Life with respective shares of 13.8% and 8.8%.
According to the Timetric report, some of the key drivers in Japan's life insurance market include:
1. An aging population
2. Life insurers exploring growth opportunities outside Japan
For example, Japan's aging population is growing rapidly, as life expectancy rises and birth rates remain low. This is creating demand for both post-retirement and savings products. In terms of product development, Japanese life insurers have shifted focus to mortality cover in support of bereaved families.
In 2014, the Japanese population aged 65 years and over accounted for 25.8% of the total population, and is expected to rise to 30.7%by 2025.
Timetric's IIC report explains that life insurers are catering to this age group by offering innovative products. As of July 2014, Dai-ichi Life Insurance, for example, launched 10 types of single-premium savings insurance product, annuity insurance and whole life insurance.
These products enable insured parties to plan for life after retirement. Dai-ichi Frontier Life expanded its product range by introducing individual variable, individual variable whole life, individual fixed whole life and individual fixed annuities in both Japanese yen and foreign currencies.
The lack of substantial growth opportunities in Japan's domestic market has also prompted life insurers to acquire life insurance companies outside Japan, particularly in Southeast Asia.
For example, in October 2015, Nippon Life Insurance announced plans to expand its operations in the Australian life segment by purchasing an 80% stake in National Australia Bank's life insurance operation. Meanwhile, in August 2015, Japan-based Sumitomo Life Insurance Company signed an agreement to acquire the US-based insurer Symetra Financial.