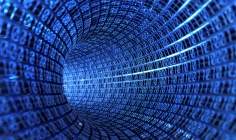 Data and transformation consultancy, LMMC Partners, has provided insight to International Underwriting Association (IUA) member companies on the application, development and opportunity for blockchain technology.
LMMC Partners said blockchain is becoming a pervasive topic of discussion within the insurance market, within innovation hubs and on the C-suite agenda. However, it is still early days in terms of testing and acceptance – and in many cases discussions are immature.
Participants attending the collaborative discussion, "How to respond to the Blockchain opportunity – A Business Perspective" were able to share experiences and debate applications of blockchain technologies within the London and global insurance market.
Participants from across the insurance market, from operations, claims, technology, underwriting, compliance and risk management, and developers swapped ideas at the America Square Conference Centre, London.
According to LMMC Partners, early stage blockchain applications for financial services have been operational around 5 years, with over 1000 blockchain start-ups and upward of $1bn money flowing-in to Blockchain applications in 2016.
Reducing cost
The core drivers of the move to blockchain are the possibilities to substantially reduce frictional cost, to increase the speed of processes, to provide transparency to market participants and to transform client experience with next generation technology framework.
Key concepts and potential business applications – from identity, sanctions screening, KYC, policy contract lifecycle management, usage based insurance, and claims to settlements – amongst others were debated with reference to pain points currently experienced within the industry.
LMMC Partners said over 60% of participants saw the ability to meet compliance (including sanctions) requirements as a key challenge with their current processes and infrastructure.
Infancy
Phil Foley, co-founder and partner at LMMC, explained: "Within the insurance market blockchain is in its infancy, but as with many interlocking financial and legal applications, looks likely to transform the way that identity, trust, transactions and customer assets are managed by professional services firms."
Over 80% of the participants saw blockchain technology as being a game-changer for the industry.
Host Rajen Madan, co-founder and partner at LMMC, explained: "The promise of blockchain technology to re-imagine market flows is clearly seductive, however, firms should explore pilot applications against business outcomes. The development of the firm's data assets and future operating models should go hand-in-hand and is a necessary precursor to success."
McKinsey view on Blockchain
The insurance industry is uniquely positioned to benefit from blockchain technology, according to a recent report from McKinsey & Company.
The report says blockchain technology can address the competitive challenges many incumbents face, including poor customer engagement, limited growth in mature markets, and the trends of digitization.
A blockchain is a distributed register to store static records and/or dynamic transaction data without central coordination by using a consensus-based mechanism to check the validity of transactions.
As the Bitcoin backbone, blockchain was the first-ever solution to the double-spending problem that does not require a central administrator or clearing agent.
It is thus well suited for applications requiring transparency on records with a permanent time and date stamp, such as titles, document histories, and notary services.
McKinsey & Company says there are three ways in which blockchain can facilitate growth for insurers:
Improving customer engagement
Enabling cost-efficient product offerings for emerging markets,
and enabling the development of insurance products related to the Internet of Things.