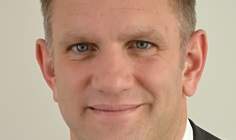 Andy Seale, regional general manager, UK, Middle East, Italy and Scandinavia at Allianz Worldwide Care, discusses the factors to consider for international employers, intermediaries and staff when entering overseas markets, as well as the importance of choosing a trusted insurance provider
It comes as no surprise that the international insurance sector is being largely driven by the increase in global mobility, as more companies enter overseas markets for the first time, with others increasing the size of their workforces operating in foreign and sometimes hazardous climes e.g. oil drilling or mining.
As an international employer, there are many things you need to consider when it comes to your staff, including ensuring they have appropriate and robust levels of insurance cover whilst working abroad, and recognising the benefits you need to offer in order to attract and retain the best staff.
For intermediaries, there are many other factors to take into account when selecting an international insurance provider, but let's start by taking a look at what the organisa¬tions with employees overseas need to consider, when it comes to staff mobilisation.
Firstly, what are the healthcare regula¬tions of the region in question? Bear in mind that in many countries medical insurance is a legal requirement and domestic cover may not offer as comprehensive a level of cover as international private medical insurance (IPMI).
What is the political and social landscape like in the region; is it safe or are there risks against which you need to mitigate, by including employee benefits such as evacuation or repatriation cover?
Expectations
Your staff will have certain expectations when being sent to work on overseas assignments – and rightly so. In an unfamiliar environment they will at least want to feel confident that they will have easy access to medical care, specialist advice and treatment, if needed. So as an employer or HR director, you need to consider what you can do to alleviate any concerns that staff may have.
When it comes to choosing your insurance company, it helps to know those that can provide a full suite of products to alleviate the administrative burden of otherwise dealing with multiple providers throughout the year.
The optimum international insurance solution is one global provider with whom you can build a strong relationship and who will provide excellent levels of service to you and your staff.
Trust
For intermediaries, the factors of trust, global cover and experience are equally important when it comes to selecting insurance partners, but the broker has to think about a whole lot more besides, as choosing the right international insurance partners is crucial for their own reputation and long-term success in the industry.
As well as providing training and advising intermediaries about the most appropriate products for their clients, a good insurance partner will also provide on-going support such as accompanying the intermediary on any important client visits.
Intermediaries should identify a panel of providers with which they wish to work based on criteria such as; can they provide a range of products or bespoke solutions that are suitable for my client's needs?
What is their track record in international health, life and disability insurance? Is there an added advantage to taking more that one type of cover with the same provider? What is the experience of my peers with the insurance provider?
In addition, it can be helpful to arrange a head office site visit with the selected insurer so that intermediaries and clients can meet key staff, see the operational set up and get a better feel for the company and its culture.
Having agreed a select number of partnerships, it's by working closely with your insur¬ance providers that you can then provide the best solutions to your clients, while maximising your own opportunities in the industry.
Disability insurance
One of the questions that is sometimes asked of us at Allianz Worldwide Care is why should I take out disability insurance for my staff. Having international health insurance, and having enough in the bank for a rainy day is often perceived as sufficient cover by expats. However our experience demonstrates just why a comprehensive benefits package can be so important – to both the employer and the employee.
Take Michael Swan* for example, an engi¬neer who was working for a UK company in Egypt and who had international health, life and disability cover as part of a corporate group scheme with Allianz Worldwide Care. Earlier this year, Mr Swan suffered a heart attack while at work and was rushed to hos¬pital, where his medical and treatment needs were covered by his health policy.
However, due to his medical condition, it was determined that Mr Swan would need to attend a cardiologist once a month and that he would not be fit for work for a period of nine months. As with all claims, our medical team undertook a review of Mr Swan's case and his request for short-term disability cover was approved.
Allianz Worldwide Care was provided with monthly medical updates on Mr Swan and in turn, his disability policy ensured that he continued to receive a portion of his salary, every month.
After six months, he was well enough to return to work on a part-time basis and remuneration continued at 50%. These payments continued for a further three months until it was determined that Michael had made a full recovery and was fit to return to work.
Opportunities
For companies taking the plunge in terms of international business activities, a world of opportunity has opened up across the globe and more organisations than ever before are taking advantage of free trade economies, international tax incentives and new openings in emerging markets.
Entering unchartered territory for the first time can be a cause of major concern and in some cases, is a risky business.
But, by taking the requisite steps that start with the fundamentals of looking after your staff with an international insurance policy, it's one less thing to worry about. That's got to be a good thing for employers.
Note: * case name and details have been changed to protect the identity of the client