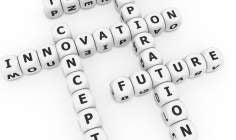 British Friendly has launched a benefits programme for both new and existing members, which aims to complement their income protection cover.
The programme, called Mutual Benefits, will be offered on an annual basis and the benefits are grouped under four pillars.
The first pillar of the programme is mutual support. This means members will be allocated health support points each year, which can be used to access a range of services provided by British Friendly's support partner, Square Health.
These services include Virtual GP consultations, a second opinion on a medical diagnosis, physiotherapy or counselling.
The second pillar of British Friendly's programme is mutual wellbeing. This provides information and tools for members to help them improve their health and wellbeing.
There are diet tips, information about how to live a healthier lifestyle and access to a mobile app, Lose It!, which will help track activity and diet. It is compatible with Fitbit, Apple Watch and the Nike Fuel band.
The third pillar is mutual rewards. This offers a programme of high street discounts via a card or online voucher code/service. On average, British Friendly said this could help members save around £200-£300 a year on their day-to-day spending.
Members will be automatically entered into a quarterly prize draw to win a prize worth £1,000.
Finally, the fourth pillar is Mutual Partners. This gives access to bespoke services from carefully selected partners. Initially, this pillar will offer a free online will service through Legal for Life to make sure loved ones are taken care of if the very worst happens.
Iain Clark, British Friendly CEO, said: "We focus on paying as many claims for our members as possible and, if they are not claiming, we now have Mutual Benefits, so they can access and start to see value straight away. We believe advisers will see this as a valuable addition to our product offering and reduce their likelihood of lapses further."
Ian Sawyer, managing director of life and health insurance intermediary, Assured Futures, said: "We are excited about British Friendly's Mutual Benefits package and believe they are going in exactly the right direction. It is increasingly important that insurers make every effort to retain customers and not just chase new ones.
"This suite of services and offers give the policyholders tangible immediate benefits that they can enjoy throughout the lifetime of the policy and not just if they claim. True added value."
Dr Bippon Vinayak, CEO of Square Health said: "Our points system is a unique concept in the protection market and our app technology allows us to offer a range of relevant healthcare services to British Friendly customers."
For all the latest insight, news and data on the global life and health insurance and reinsurance markets, visit www.lifeinsuranceinternational.com