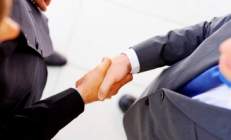 International Medical Group (IMG), a global insurance benefits and assistance services provider, has acquired UK-based international medical insurance provider, ALC Health.
Todd A. Hancock, president and CEO of IMG, which was launched in the US in 1990, said: "ALC Health is a natural expansion fit as IMG continues to grow.
"This acquisition complements our growth strategy, strengthening IMG's presence across key markets in Europe and Asia."
Hancock added that the companies' operations will not be impacted by the acquisition.
Sarah Jewell, founder and CEO of ALC Health, commented: "IMG shares our passion, vision and commitment, and I'm absolutely delighted that IMG will be taking ALC Health forward over the coming years."