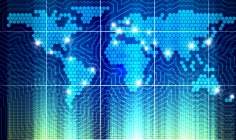 A partnership between Microsoft and KPMG in Singapore aims to help insurers and healthcare providers empower people at high-risk for diabetes, pre-diabetics and newly-diagnosed diabetics.
The first outcome of the partnership is a prototype of an IoT-enabled lifestyle management solution, which combines the use of a wearable device, connected weighing machine and a customised app.
This technology aims people at high-risk for diabetes, pre-diabetics and newly-diagnosed diabetics to monitor and manage their lifestyle in order to prevent or manage the progression of the disease.
This solution was inspired by Singapore's Ministry of Health's declaration of a 'war on diabetes' earlier in April this year, which highlighted that one in three diabetics who are diagnosed have poor control over their condition1 and 12 percent of our population suffers from pre-diabetes2.
Cloud service platform
Built on Microsoft's Azure cloud service platform, this solution incorporates the Asian diet, lifestyle and culture. An example of Asian-centricity is how the app enables the family to get involved by monitoring and motivating the individual, thus making the management of diabetes a family affair.
Andreas Hartl, general manager, cloud and enterprise Division, Microsoft Asia Pacific said: "The convergence of connectivity, cloud and mobile technologies is creating a shift in how companies need to operate. Microsoft research in Asia shows that 57 percent of business leaders still feel that they lag behind in digital strategies. However, 55 percent of business leaders in Asia today are prioritising IoT in the next 12 to 18 months."
Intelligent solutions
Commenting on the partnership, Lyon Poh, head of digital + innovation, KPMG in Singapore, said: "Today, most organisations operate as 'service-based' businesses that are powered by people. In the near future, we envision businesses transitioning towards being 'asset-based', powered by technology and intelligent solutions such as IoT, Blockchain technologies and telematics. This partnership brings our collective industry expertise and capabilities together with Microsoft's engineering talent and technologies to do just that for our clients."
Poh added that the solution could help an insurance company educe claim costs or enable a new business model such as behaviour-based insurance.
Microsoft and KPMG in Singapore have partnered under the KPMG Digital Village programme